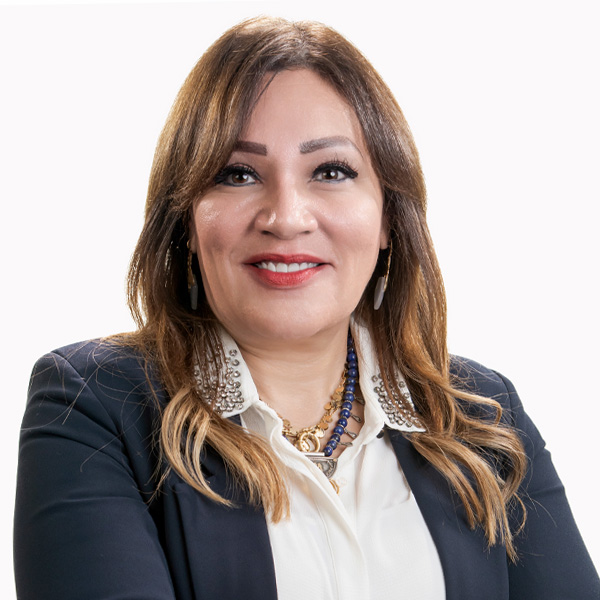 Ms. Heba Roushdy works as the Head of Conferences, Trainings and External Relations Department at CRCICA since February 2020.
Ms. Roushdy went on to an impressive career, recognized for her experience in relation to marketing, business development, conferences organization, media and public relations – with an extensive background and practical knowledge in driving innovative cost-effective marketing strategies, programs and initiatives that produce dynamic business results.
Prior to joining CRCICA, Ms. Roushdy worked at Al Tamimi & Co. as a marketing and business development manager, where she worked for the company in UAE, Qatar, and Egypt and organized several successful and significant events inside and outside Egypt. Ms. Roushdy worked also at British Petroleum Egypt ("BP Egypt"), fulfilling the dual role in two different departments, the Legal and the Health, Safety, Security and Environment (HSSE Team).
Furthermore, Ms. Roushdy held a variety of positions in Zulficar & Partners Legal Firm and Shalakany Law Office. As well as media-related companies, like Alkan Networks, AlWaseet Advertising Newspaper, and Aboul Enein Group. She was also a statistical specialist at the Ministry of Information – Radio & Television Union "Maspero".
Ms. Roushdy was recognized, and received several awards and published acknowledgments, from a variety of International Institutions for her outstanding performance and extraordinary efforts. She has always been very keen on continually developing her skills and knowledge. To that effect, she has completed many courses in varied fields of strategic marketing, time & stress management and business development.
Ms. Roushdy holds an LL.B. from Cairo University, a Bachelor of Commerce (Accounting) from Ain Shams University, a Diploma in Economics and International Relations from Ain Shams University, as well and the First Certificate in English from Cambridge University.
Ms. Roushdy is fluent in Arabic and English.