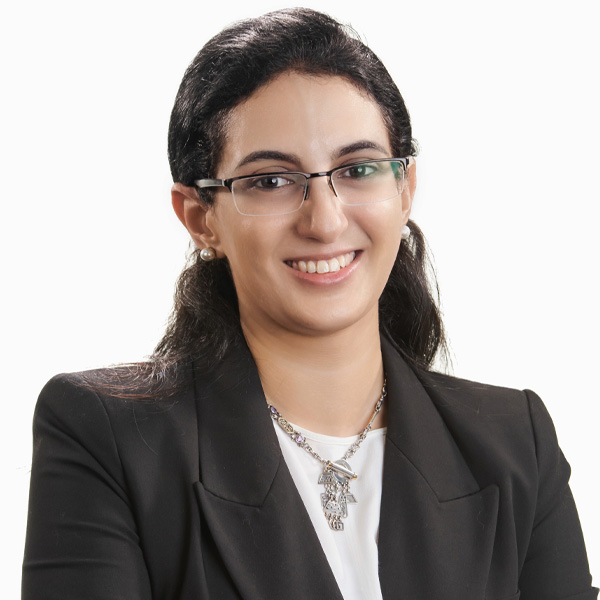 Dr. Dalia Hussein (MCIArb) is the Deputy Director of CRCICA, Vice Chair and Honorary Secretary General of the Charter Institute of Arbitrators (CIArb) Egypt Branch, Adjunct Professor at the Law Department, the American University of Cairo and a Lecturer at the Commercial and Maritime Law Department at the Faculty of Law, Zagazig University.
Dr. Hussein has over 20 years of experience in international commercial and investment arbitration. Before joining CRCICA in 2014, she worked as an Administrative Prosecutor and was seconded at the Department of International Cooperation at the Egyptian Ministry of Justice where she worked on a number of investment cases involving Egypt, in addition to issues of international judicial cooperation in civil, commercial and criminal matters, as well as issues related to international child abduction. After her resignation, she joined an international arbitration law firm based in Cairo where she represented states and private parties in commercial and investment disputes before many institutions including CRCICA, ICC, ICSID and DIAC. She taught business and contract Law at the French and British universities in Egypt, commercial and investment arbitration at the Institut de Droit des Affaires Internationales at Cairo University and at the French Law Section at Ain Shams University. She also worked as an external legal expert for Arab and Islamic Laws at the Swiss Institute of Comparative Law.
Dr. Hussein serves as arbitrator and regularly participates as speaker in international conferences. She also published a number of articles and book chapters in Arabic, English and French.
She holds a Maîtrise en Droit from Paris I-Pantheon-Sorbonne University, an LL.B. from Cairo University (2000), an LL.M. in International Law from Paris II-Pantheon-Assas University (2001), an LL.M in Private Law from Cairo University (2003), and a PhD in international arbitration from Cairo University (2008). She also hold a B.A. in Arabic Language and Literature from Cairo University (2006) and a M.A. in Arabic Studies from the American University in Cairo (2019). She was a visiting scholar at Lyon III University (2005).
Dr. Hussein is fluent in Arabic, French and English.