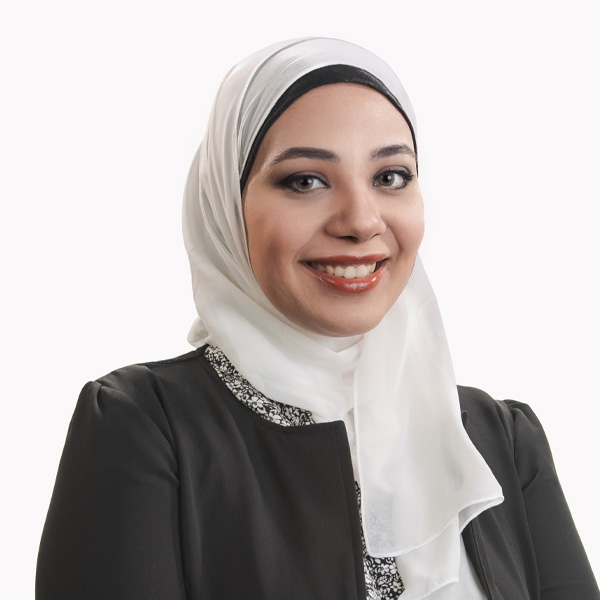 Mrs. Rania Tharwat is the Financial Controller in CRCICA since May 2021. She is responsible for all banking and finance actions, reviewing and studying all financial contracts, helping in giving vital financial information with an eye on future activities, also she negotiated several lines of credit agreements. She also prepares financial statements, draw up balance sheets, give cash flow reports and create budgets and forecasting reports. She is also in charge of managing and finalizing internal audits, while focusing on potential errors and frauds, assisting in assessing risks, analyzing the efficiency of the accounting policies applied and the internal controls followed as well as execute improved strategies of the finance department's activities.
Before joining CRCICA, Mrs. Rania has 11 years of experience in the fields of accounting, auditing and tax calculations.  Her last position was Assistant manager at the accounting compliance reporting service line in EY Egypt where she was responsible for dealing effectively with complex and sensitive issues. She was also responsible for managing, supervising and directing the team members in ACR (Accounting Compliance Reporting) portfolio (for 18 Companies in various industries). Share my knowledge of methods, practices, and terminologies used in accounting, pertinent rules, laws, and policies regarding accounting methods applied by Egyptian companies.
Mrs. Rania achieved her Bachelor degree from the Faculty of Commerce (English Section) at Cairo University in 2008. She holds the registration number (R.A.A 35248) in the Registry of Accountants & Auditors in Egypt.  She holds an IFRS Diploma in 2019. She is also a member in the Egyptian Society for Taxation with membership number 9816.
She is fluent in Arabic and English.