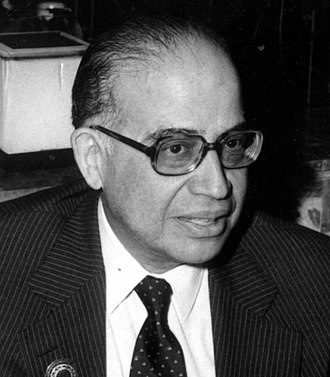 Dr. Ahmed Esmat Abdul Meguid
Director of CRCICA from 1984-1993.
Dr. Ahmed Esmat Abdel Meguid joined the Egyptian foreign ministry in 1950 and worked in several departments, notably the British and French sections. In 1967 he was appointed as Chairman of the State Information Service, a post he held for a year. He was Head of the Vice-President Office of the Ministry of Foreign Affairs in Cairo in 1968. He was Secretary General of the Higher Ministerial Committee for cultural exchange and artistic collaboration in the Arab Republic of Egypt in 1969. He became ambassador to France in 1970, deputy foreign minister in 1970, and Egypt's high representative to the United Nations in 1972. He served in that position until 1983, and was then foreign minister of Egypt from 1984 to 1991, when he was elected secretary-general of the Arab League. Then he was the Secretary General of the Arab League from 1991 to 2001.
Dr. Abdel Meguid was Member in the United Nations Committee for NGOs in New York in November, 1981. Head of the committee that was responsible for making Arabic a used language in the United Nations in 1974. Member of the Egyptian Legislative Ministerial Committee in 1970. Head of the Egyptian Committee in the Tut Ankh Amun exhibition in Paris in 1966. He was also a Member of the Egyptian Lawyers Syndicate since 1944.
He was awarded the State Merit from the Arab Republic of Egypt as well as other merits from France, Yugoslavia, Greece, Italy, Denmark, Columbia and Germany. He is also the author of Situations and Challenges in the Arab World, which is a 383-page book.
Dr. Abdel Meguid received a law degree from Alexandria University in 1944. He obtained his post-graduate diplomas from the University of Paris before obtaining his doctorate of international law from the University of Paris in 1951.