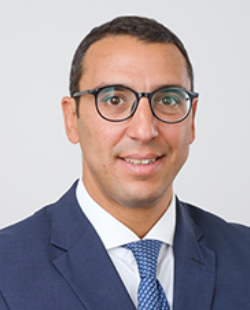 Girgis is the Managing Partner of Shahid Law Firm, and admitted to plead before the Egyptian Court of Cassation. He specializes in dispute settlement, with a particular focus on energy-related disputes; investor-state disputes; mergers and acquisitions; corporate and commercial agreements; joint venture arrangements; banking and finance; securities offerings; telecommunications; and intellectual property. Girgis is renowned for his special expertise in complex multiparty arbitrations.
He is also recognized for his knowledge in handling all types of corporate and commercial disputes, from routine matters to large and complex multinational arbitrations. He is identified amongst the world's leading arbitration practitioners in Who's Who Legal: Arbitration Global Leader 2022 and Who's Who Legal: Energy "as being among the world's leading energy lawyers" and is recognized by Chambers & Partners as one of Egypt's top arbitration litigators, as well as by the Legal 500 as a "Leading Individual". Additionally, he is featured as a notable practitioner in the Chambers Dispute Resolution guide, recognized as "impressive – very driven and very business-oriented" and is acknowledged for his "solution-oriented, thorough and strategic" approach.
Girgis has significant experience in advising clients in various industries such as logistics, aviation, pharmaceuticals, foodstuffs, construction, energy, oil and gas as well as project finance and banking. Over his career, Girgis has represented clients in the aforementioned industries and more in flagship M&A transactions totaling hundreds of millions of dollars.
Girgis has been re-appointed by the ICC World Council as a member of the International Court of Arbitration, one of the world's most experienced and renowned international arbitration institutions serving a second three-year term beginning July 1, 2021.
His expertise is built on solid ties to both the academic and the business communities, and he regularly publishes articles in his various fields of practice and is a regular panelist and speaker in many local and international conferences on arbitration, energy & infrastructure projects. Girgis also frequently sits as an arbitrator.
Girgis is a former Public Prosecutor and has received an LL.M. in International Legal Studies from Georgetown University Law Center, USA, an LL.B. from Cairo University, and a BA in Economics and Business Administration from the American University in Cairo (AUC). Girgis frequently teaches law related courses at the AUC.