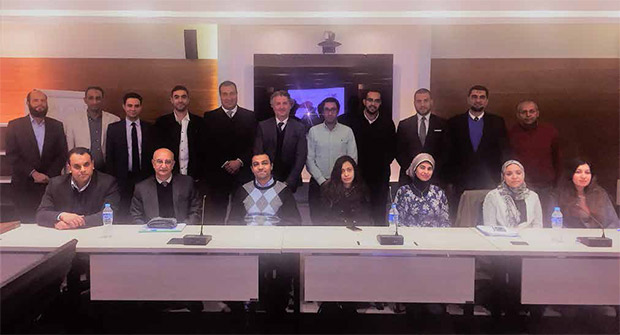 On 18 January 2017, the Centre hosted the "Introduction to Mediation" Course offered by the Chartered Institute of Arbitrators – Cairo Branch. The aim of the Course was to provide an understanding of the general principles of mediation and its relationship to other dispute resolution processes. The course provided candidates with an introduction to the legal position of, and good practice and procedure in, mediation. Successful candidates are eligible to apply for Associate grade of CIArb, and take advantage of a range of educational and professional benefits.
Dr. Ahmed Waly taught the course. Dr. Waly is an Assistant Professor, Department of Construction, the American University in Cairo, and an Approved Faculty and Course Director from the Chartered Institute of Arbitrators, London. He is also a certified Mediator and Trainer by the Centre of Effective Disputes Resolution – CEDR, London.
Candidates reflected a wide spectrum of expertise and different backgrounds including law, engineering, construction, and accounting professions.