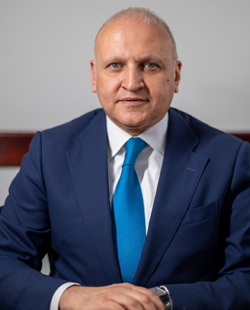 Prof. Dr. Mohamed Sameh Amr
Dr. Mohamed Sameh Amr is Professor and Chair of the International Law Department at Cairo University; Founding and Managing Partner of Amr & Partners Law Firm (based in Cairo), Member of the Board of Trustees of CRCICA. Dr. Amr is a Board member of General Authority of Investment and Free Zones of Egypt.
Dr. Amr is also a Member in the ICSID's panel of Arbitrators and Conciliators, member of Qatar International Centre for Conciliation and Arbitration, member of Shanghai International Arbitration Center, member of Singapore Institute of Arbitrators, member of Kuala Lumpur Regional Centre for Arbitration. He is also member of ICC Institute.
Dr. Amr served as a co-arbitrator, presiding arbitrator, legal expert and counsel in a number of international commercial arbitrations under the rules of CRCICA, ADCCAC, DIAC, DIFC-LCIA, QICCA, PCA and ICC.