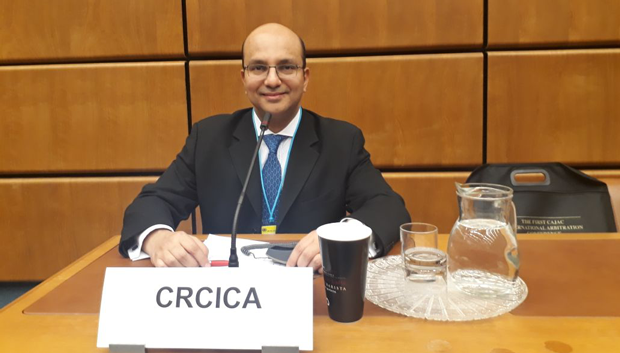 From 27 November 2017 to 1 December 2017, Dr. Ismail Selim, represented the Centre at the 34th session of the Working Group III of the United Nations Commission on International Trade Law ("UNICTRAL") as observer.
The session was attended by more than 300 participants representing 80 States and 35 observers, including the European Union, the UN Conference on Trade and Development (UNCTAD), the International Centre for Settlement of Investment Disputes (ICSID), the Organization for Economic Cooperation and Development (OECD),the Permanent Court of Arbitration (PCA), the Stockholm Chamber of Commerce (SCC), and the Association for the Promotion of Arbitration in Africa (APAA) as well as a number of other inter-governmental and non-governmental organizations.
During this session, the Working Group discussed the procedural aspects of ISDS reform, including duration and costs of proceedings, allocation of costs, security for costs, third party funding, transparency, early dismissal mechanisms and counterclaims by States, in addition to exchanging views on the consistency and coherence of the ISDS system.